The 1980s was a fertile decade for cultivating long-running pop culture franchises. Even more, this was true before we noticed the current wave of 80s nostalgia on which Hollywood has been riding.
Massive media properties were formed in — or found their identity in — the 1980s. From Transformers and G.I. Joe to My Little Pony and Smurfs, there is an abundance of diverse toy brands and toy lines that trace their roots to the '80s.
If you're a vintage toy collector who is looking to earn some extra cash from their collection (or make room for more desirable selections), then you're off to a great start. At Sell Your Toys Now, we have the passion, expertise, and collaborative spirit to ensure the selling journey is never stressful.
Where to Sell Collectible Toys from the 80s
Selling toys from the 1980s on Sell Your Toys Now is a great way to remain in control of your experience. We offer a simple, transparent process that empowers you to make the most out of your 1980s toy collection.
Best Selling Toys of the 80s
As we mentioned, the 1980s was a bit of a Golden Era of sorts for the collectible toy market. With so many different options introduced, collectors had infinite choice in personalizing their displays.
Better still, because of current trends and the enduring popularity of many 1980s toy lines, there's a higher likelihood that your toys can maintain, or appreciate, in value. Some of the best selling and most iconic toys of the 1980s include:
Big Wheels

Cabbage Patch Kids

Care Bears

Hungry Hungry Hippos

Lite-Brite

Magic 8 Balls

Masters of the Universe

Mr. Potato Head

My Little Pony

Pogo Balls

Popples

Rubik's Cubes

Speak and Spell

Transformers

View-Masters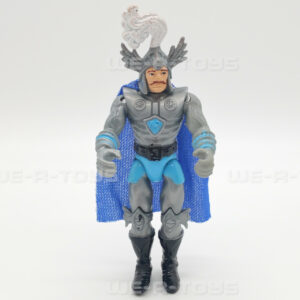 How to Sell 80s Toys Online
It couldn't be easier to sell your 80s collectibles swiftly and profitably than with our straightforward, 3-step process. This empowers you to remain in control of your buyers journey all the way through.
By the way, the process couldn't be easier to remember either. It's just: 
Call Us Up

Send Them Out

Make That Money
1. Call Us Up
We may surprise you. We find that we're often capable of delivering a competitive quote with nothing more than a simple phone call.
However, you can also use our Custom Quote Generator if that is a better way for you to remain in control. 
2. Send Them Out
Sending them out is probably the most work we'll ask of you. Well, that, and packaging your 80s toys securely.
However, you don't have to worry about going online and buying your own labels, because we'll buy those for you. 
3. Make That Money
Within 2 business days of receipt at our warehouse, your money will be on its way in the form of a check or direct deposit (your choice!).
Sell Your Vintage Toys from the 1980s at Sell Your Toys Now
If you're an antique toy collector, then you likely have plenty of collectibles from the 1980s to offload. Earn extra cash from your '80s toys by reaching out to our team today.