Are you an avid Hot Wheels collector? Selling your Hot Wheels collection online is a great way to earn extra money and make room for an evolving collectibles display. If you find yourself making difficult decisions about which items to hold on to, and which to let go of, then you may benefit from freeing up space for higher value selections. However, before you jump in, there are some important things to consider. Fortunately, the team at Sell Your Toys Now won't leave you to navigate the market alone. With a history spanning several decades, we've learned the value of having a reliable Hot Wheels buyer nearby for when our collections need tending to.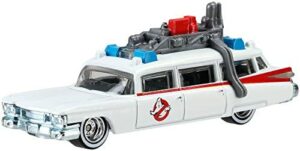 The Best Way to Sell Your Hot Wheels Collection
As with many journeys in life, this one also starts with questions. For example, what kind of collector are you? Do you tend to your collection as though it's your own little garden, or do you see your Hot Wheels as an investment? Essentially, you're asking yourself what it is that you want out of the sale. Too many Hot Wheels collectors underestimate the amount of work that goes into vetting reliable buyers, coordinating logistics, and negotiating value. Many collectors — particularly those who update their collections regularly — will benefit from securing a trustworthy and transparent buyer with an efficient transaction process.
Where is the Best Place to Sell Hot Wheels?
Another common question on this journey (and perhaps the most common) is likely "where can I sell my old Hot Wheels?" Fortunately, you have an advantage in answering this question — you're starting in the perfect place! The best place to sell your Hot Wheels is Sell Your Toys Now. In addition to our expertise, passion, and collaborative spirit, we offer an exceptionally efficient process for selling your Hot Wheels for extra cash. Our
3-step process
ensures that you remain in control of your seller's journey all the way through. In fact, we can often provide you with a quote for your collection over a simple phone call!
Is There a Market for Hot Wheels?
Yes, there is still a market for these enduring collectibles for several reasons. First, the brand is nearing 60 years old, and have produced countless variations of their most popular products in that time. Secondly, they're still going strong to this day, with the line still in production, but for a newer audience. This longevity, combined with Mattel's experience, and the diversity of one of their flagship brands, means that collectors can still earn money from their old Hot Wheels.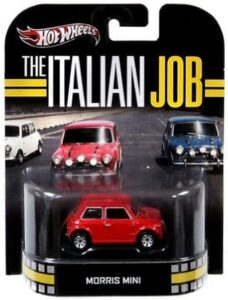 How Do You Know If Your Hot Wheels Products are Valuable?
This is another common question with an easy answer: give us a call, and we'll determine the value of your Hot Wheels collection. Better still, you can opt to use our
Custom Quote Generator
if you prefer the digital convenience.
Sell Your Hot Wheels Online at Sell Your Toys Now
If you're a vintage toy collector with Hot Wheels for sale, then you're on the right track. To determine the value of your Hot Wheels, reach out to our team today.