Are you a vintage toy collector? If so, you may be sitting on several valuable action figures that can earn you extra cash. Have you recently rediscovered a collection of classic action figures that you're looking to offload? Then you, too, can benefit from securing a reliable team of buyers for your unearthed treasure. Whatever your objectives, the team at Sell Your Toys Now can simplify the transaction process for you. That way, you can spend less time vetting buyers and haggling for fair value, and more time enjoying the earnings from your collection.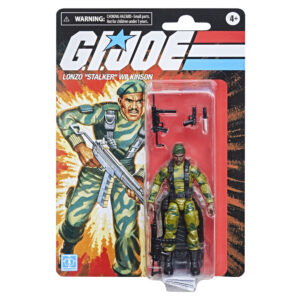 Flipping Action Figures: Where To Sell Action Figures Online
Largely considered the world's action figure, G.I. Joe was released in 1964. Over a span of almost 60 years, countless competitors entered the market with their own diverse takes on the model. This degree of variety results in a thriving collectibles market for action figures. From
Star Wars
and Marvel, to authentic military dolls from history's greatest conflicts, there's an abundance of options available for avid action figure collectors.
Can You Make Money Selling Figurines?
Yes! While it certainly depends on what you're looking to sell, the condition of the items, and the popularity of the brand at the moment, collectible action figures can be quite a worthwhile investment.
Is It Legal to Sell Action Figures?
Yes! It's perfectly legal to resell your personal property — vintage action figures included. As long as you own the items, and you aren't attempting to produce and sell items that infringe on someone's copyright, it's completely legal to resell your collectible action figures.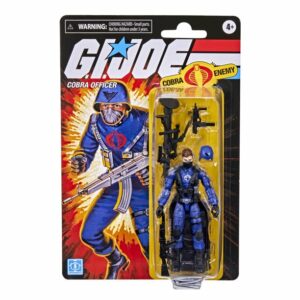 Who Will Buy Action Figures?
This is the easiest question for you to answer — in fact, you've done much of the work already! At Sell Your Toys Now, we provide a simple process for earning extra cash from your classic action figures. By opting for our streamlined approach, you can avoid the anxiety of finding trustworthy buyers, negotiating a fair value, and working out logistics. Alternatively, you can offload your inventory for extra money, and let us take over those concerns instead.
How Do I Sell My Action Figures?
With our
effortless, 3-step process
, you'll be surprised by how quickly you can remove this task from your to-do list. Often, we're capable of providing a quote with just a simple phone call! For collectors who prefer to conduct their business online, you can opt for our
Custom Quote Generator
to determine the value of your action figures. Once you're ready, you can send your items with the shipping labels and instructions we provide. Within 48 business hours of arrival at our warehouse, your money will be on its way. Even better, you can choose to receive your compensation via direct deposit or check by mail.
Sell Your Action Figures for Cash at Sell Your Toys Now
At Sell Your Toys Now, we know that you likely prefer an uncomplicated selling process for earning some extra money from your collectibles. To determine the value of your action figure collection, reach out to our team today.