Collectors of vintage Barbies now have a new and exciting way to sell their collectible dolls online. At Sell Your Toys Now, we make it effortless to earn money from your vintage Barbie doll sets with our simple 3-step process.
For many people, it can be overwhelming to find the best buyers for Barbie dolls. This is important, because many people are comforted knowing that their collectibles are going to others who care.
So, whether you're looking for a new home for your collection, or you just want to make a little extra cash, then selling your Barbies online is the perfect solution! Let Sell Your Toys Now help you do so safely, efficiently, and successfully.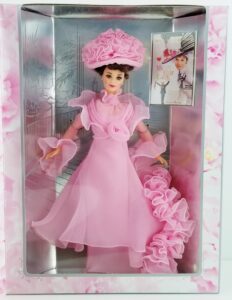 Is it Worth it to Sell Barbies?
Yes, it can be very worthwhile to sell your vintage Barbie collection, as collectible Barbie dolls can be worth a lot of money on the current market. This is especially true if the dolls are mint-in-box — and more so still if it's the original box.
Best of all, you can easily sell them in one place with Sell Your Toys Now. This makes your limited edition Barbies an easy way to make some extra cash!
Is There a Market for Collectible Barbies?
Yes, there is an expansive and diverse market that demands collectible, vintage Barbies. However, establishing a network of reliable and trustworthy buyers, handling and storing products safely, and covering overhead can make the process prohibitive for many.
Are Barbies Worth Collecting?
While it's easy to see that it can be very lucrative to sell your old dolls, it's sometimes harder to see the value of collecting. However, we feel there are several reasons that Barbies can be worth collecting:
They're an established brand — so they're likely to hold value

They offer a diverse catalog of products — providing more choice for buyers, sellers, and collectors alike

They look great on display — making it easier to enjoy them as you wait for them to appreciate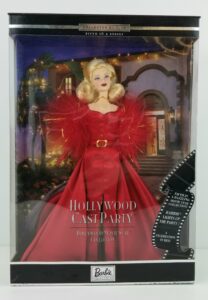 How to Sell Collectible Barbies
The best way to sell Barbie dolls is through Sell Your Toys Now. Unlike most online collectible investors, we don't expect you to have long, exhaustive lists before we can communicate.
Often, we can determine the value of your vintage dolls with a simple phone call! We pay for shipping costs, and you receive your cash after the doll arrives at our warehouse.
We aren't simply a good site to sell Barbie dolls. We take pride in empowering doll collectors and sellers to control the entire process.
How Do I Know If My Barbie is Valuable?
The easiest way to discover how much it's worth to sell your Barbie collection is to use our Custom Quote Generator or to give us a call. That way, the entire process can be effortless and straightforward: call us, send it, and cash it in!
Which Barbie Dolls are Worth Money?
If you're looking for a little inspiration when it comes to selling your Barbies online, take a look at the hottest trends in collectible Barbie dolls! Here are just a few of the most popular types of dolls right now:
Sell Collectible Barbie Dolls Online at Sell Your Toys Now
At Sell Your Toys Now, we remove the complication from selling your dolls, toys, and action figures. If you have a vintage toy collection in good condition, and you want to earn money from that investment, reach out to our team today.