LEGOs have been transporting our imaginations since they were first created in a Dutch workshop in 1932. These little building blocks provide hours of entertainment, and empower minds, young and old, to follow their own creativity. Today, there are LEGO sets for virtually every major pop culture franchise. These include everything from
Stranger Things
, The Looney Toons, and
Friends
, to Harry Potter and a wide variety of Disney properties. In fact, the brand now spans a plethora of formats, including feature films, animated TV shows, and even a chain of theme parks! Fortunately, this rich history is beneficial for anyone looking to sell their LEGOS and LEGO sets.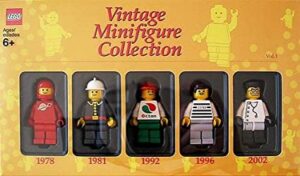 How to Sell Your LEGOs
It may not take a Master Builder or a set of blueprints to sell your collectible LEGOs, but the first step may not be intuitive. That's because it starts before you even begin looking for a buyer. To ensure you maximize the value of your collector's items you must prioritize care and maintenance. This means you should never remove the product from its original packaging, store it in a dry place and out of direct sunlight, and keep it safe from pets and small children. With that as a foundation, you're better prepared for step 2: finding a reliable buyer. That's where it's helpful that you've found Sell Your Toys Now, because we make the entire selling process into a stress-free experience.
Where is the Best Place to Sell LEGOs?
The best place to sell LEGOs is at Sell Your Toys Now. This is for 3 simple reasons:
We simplify the entire process.
We empower you to remain in control of your experience.
We value transparency, efficiency, and trust.
How Can I Sell My LEGOs?
To sell your LEGOs, you must first decide on your preferred method of contact. We've found that a simple phone call is often all that is needed to determine a value for your vintage collectibles. Alternatively, if you prefer to keep the process at the tips of your fingers, you can use our
Custom Quote Generator
. Once you're satisfied with the quote, you can mail the items using the shipping labels that we provide, further simplifying the process to help you make extra money faster! Within 2 business days from the time we receive your collectibles, your payment will be on its way. This
straightforward 3-step process
takes the stress out of earning some extra cash off your collectible LEGOs.
How Much Do LEGOs Sell for?
Honestly, the value of LEGOs relies on an abundance of variables, including:
Are you selling complete sets?
Are the pieces sorted or unsorted?
What is the condition of the pieces?
You may have valuable LEGOs in your sets. However, it's difficult to ascertain a specific quote without knowing the specifics of your collection.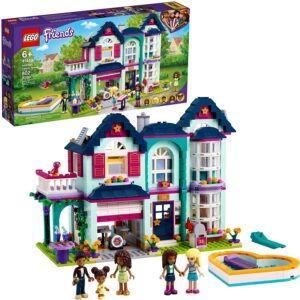 Sell Your LEGOs Online at Sell Your Toys Now
Clean up some extra space (and earn some extra money) by the LEGOs that you aren't using in any builds. For help determining the value of your LEGOs,
reach out to the team
today.