If you're like most people, you have a strange relationship with your old toys and your feelings about them may be mixed. Part of you may be ready to cash in on your investment and move on, while another part of you may want to hold on to them due to nostalgia for the happy times.
The result is that, while some of us want to hold onto our childhood treasures forever, others would rather re-house them and earn extra cash. For them, there's Sell Your Toys Now! 
We offer a safe and secure online marketplace for sellers to offload their collectible Bob Mackie dolls. Whether you suddenly inherited a loved one's collection, or you've slowly built it over the years, we can help you earn extra cash from them quickly, safely, and efficiently.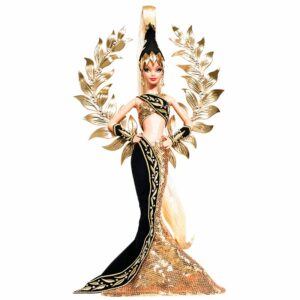 What are Bob Mackie Dolls?
Bob Mackie is an American costume designer for stage and screen best known for creating glamorous outfits worn by celebrities. His work has been seen on television, in movies and concerts, and in live theater productions. 
He is also known for the attire worn by The Rockettes during the holiday season that he designs each year. In addition to dressing some of the biggest stars in Hollywood, Mackie has designed costumes for a number of popular toy lines including Barbie®, Ken®, and Midge® dolls. 
Do you have a collection on display? Many of these original fashion-forward dolls are highly valuable today! 
How Much is the First Bob Mackie Barbie Worth?
His first design, Platinum Barbie, is also the most expensive Bob Mackie Barbie on the market. It can commonly go for over $1000 in mint condition.
Are Bob Mackie Barbies Worth Anything?
Yes, Barbies designed by Bob Mackie can be very valuable. This is especially true if they've been kept in mint condition and in their original packaging.
How Do I Know if My Barbie Doll is Valuable?
The simplest way to determine the value of your Bob Mackie Barbie doll is to get in contact with Sell Your Toys Now. Better still, you have a couple options for doing so.
If you prefer human contact, you can give us a call. Often, we're able to establish the value of your collectibles right over the phone!
Alternatively, you can also find the value of your vintage Bob Mackie doll through our
Custom Quote Generator
. Whichever you choose, you'll be empowered to control the process from the very beginning.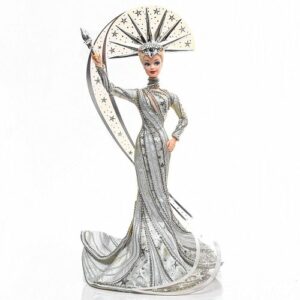 Sell Your Bob Mackie Barbie Dolls at Sell Your Toys Now
When your Bob Mackie doll collection has become too large or too lucrative to hold onto any longer, it might be time to find a reliable buyer. Fortunately, you don't have to look far.
At Sell Your Toys Now, we have an insatiable hunger for new collectibles. That's how you know we're eager to get your beloved dolls into a good home, and some extra cash into your hands.
Best of all, we'll pay for shipping costs, so you don't lose any of your investment on overhead. To get started selling your Bob Mackie Barbies online,
reach out to our team
today.