You may have a collection of Funko Pop figures that you've been eyeing to sell. Selling your collectibles can be challenging, especially if you are not sure where to start. But worry no more! The team at Sell Your Toys Now is here to guide you in making it easier than ever to sell your Funko Pops First, we will cover some frequently asked questions, such as when to sell and how to do so efficiently. Then, we'll tell you how to sell them swiftly, efficiently, and profitably (hint: you're starting off great so far).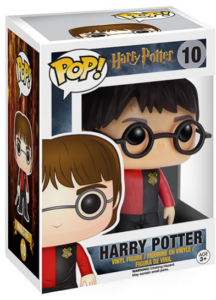 Where to Sell Funko Pops Online: Frequently Asked Questions
Selling your Funko Pops can be a great way to make some extra money. However, if you're anything like other discerning collectors, then you likely have a few questions before you can act.
When is the Right Time to Sell your Funko Pops?
The first step in the process is to decide when to sell. In truth, the best time to sell is often a personal decision that's dependent on variables that are specific to your situation. Whereas some collectors choose to play a long game, many may want to conserve space (or make room), while others take advantage of trends. To optimize your Funko Pop collection, take an honest look at your inventory, and sell any that are trending or otherwise taking up space that can host better selections.
Are Funko Pops Worth Money?
Yes. Funko Pops blew up in popularity, which means these are collector's items that have the potential to be very worthwhile. However, their prevalence can have the opposite effect on individual collectibles as well. This is why it's often advantageous to stay connected with buyers like the team at Sell Your Toys Now. As you curate your collection, you have a reliable avenue for earning extra cash off just by making room for those you desire more. Furthermore, you don't have to stay on top of trends or worry about finding collectors — we'll take care of that, and you earn money on items you want to offload.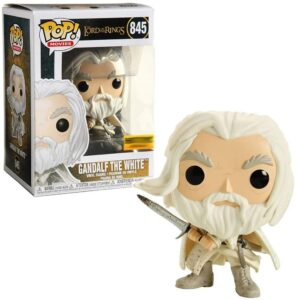 How Do I Sell My Funko Pops?
Finally, if you find yourself asking, "where can i sell my Funko Pops?" then you're in the perfect place. At Sell Your Toys Now,
our simple, 3-step process
ensures that it's never complicated to sell your Funko Pops now:
Call Us
Send 'Em to Us
Get Paid for Your Funko Pop Collectibles
Alternatively, you can also use our
Custom Quote Generator
to determine the value of your Funko Pops. Within 48 business hours of arrival at our warehouse, your extra cash is on its way!
Earn Extra Cash from Funko Pops with Sell Your Toys Now
Once you've decided to earn a little extra money off of your collectibles, the best place to sell Funko Pops is at Sell Your Toys Now. To learn more about the value of the Funko Pops in your collection,
reach out to our team
today!