Hasbro's G.I. Joe toys are some of the most recognizable vintage collectibles on the market. That's quite an accomplishment considering their many successful toy lines.
As with many of their brands, the Hasbro action figures had a prominent spot in children's animation. Today, the line has grown into a multi-media franchise.
Thanks to its enduring popularity, people are rediscovering the excitement of the brand. In some cases, they are also rediscovering their vintage G.I. Joe toys — and realizing how valuable they may be.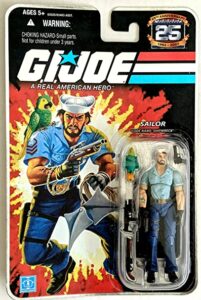 Where Can I Sell My Old GI Joes?
Sell Your Toys Now is the best place to sell your G.I. Joes online. We keep to a
simple 3-step process
to ensure that you remain in control.
We can often determine the value of a piece over a friendly phone call. This provides for a personal touch that maximizes efficiency and respects your time. 
Mail your action figures to us, and the money you've earned will be on its way within 2 business days of receipt. If you want to sell your G.I. Joe collection to earn some extra cash, we can provide the help you need at Sell Your Toys Now.
Do They Still Sell GI Joes?
Yes, Hasbro still produces and sells new G.I. Joe toys to this day. In fact, because it's thriving as a whole, there is renewed interest in vintage G.I. Joe collectibles as well.
In truth, "renewed" may be inaccurate because collectors have always loved these popular action figures. This consistency indicates that selling G.I. Joes is a profitable option for those who've been holding onto their vintage toys.
So, if you've recently recovered your long-lost collection and you're looking for where to sell your G.I. Joes, then you're in luck. The brand is still trendy, and we can help you earn extra cash from your stash!
How to Sell Your GI Joe Toys for Maximal Value
When you're considering where to sell your G.I. Joe toys, it can often be overwhelming. You want to earn the most you can, but without doing so much legwork that the process makes you feel like you're working for the money.
To be honest, that's very fair. You already did the hard work of holding on to your collectible G.I. Joe action figures — resisting the urge to open the boxes and play with the toys.
You stowed them away and remained patient as they appreciated in value. Now, you deserve to pass the rest of the worrying off to someone who has time for that.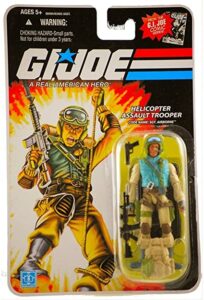 Sell Your GI Joe Action Figures at Sell Your Toys Now
At Sell Your Toys Now, we buy collectible G.I. Joe toys at competitive prices. Your Joe figures have been waiting to see action for years — now might be the best time to make the call.
It's time to earn the return on your collectibles investment you made so many years ago. For more help selling your vintage G.I. Joe action figures online,
reach out to the team
today.