Since 1937, DC Comics has been a dominant name in the comic book publisher's pantheon. Superman, Batman, and Wonder Woman are veritable royalty among comic book characters. 
As you can imagine, DC Entertainment has long capitalized on the popularity of their characters through licensed merchandise. The first vintage DC Comics action figure was an articulated Superman doll released in 1939.
Now owned by WarnerMedia, the DC Extended Universe continues to thrive with live action films and television shows, novels, video games, and more. This continued prominence in the American imagination helps collectible DC action figures to maintain their value and even to appreciate!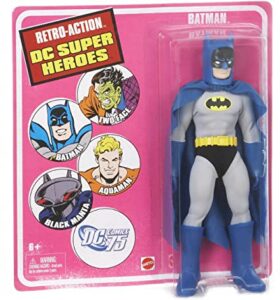 Selling DC Comics Action Figures Online
Have you recently rediscovered your collection of vintage DC Comics collectibles, only to discover that you don't have the space to properly display them? Do you find yourself asking, "where are the memorabilia buyers near me?"
Well let us help you to reevaluate your target. Sure, you can go through the hassle of marketing your collection, finding and vetting buyers near you, then searching for the time and place to meet up — but that can become a lot of work for the unprepared.
Perhaps you decide to ship your items, but then, who's paying for the shipping costs? At Sell Your Toys Now, we cut everything down to a
process of 3 simple steps
, so that you can earn money from your collection quickly, efficiently, and with no extra stress.
Where Can I Sell My Collectibles Near Me?
You can sell your collectible DC Comics figures online, at Sell Your Toys Now. Best of all, we're always nearby!
In fact, because we pay for shipping costs, you'll barely feel any distance between us at all. Furthermore, because we've simplified the process, you're in control the entire way.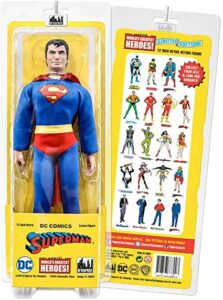 Selling DC Collectibles Online has Never Been Easier
Selling collectibles online is simple with Sell Your Toys Now. We find that we're often capable of determining the value of a piece with a simple phone call.
Alternatively, you can also consult our
Custom Quote Generator
. Once you're ready, you can use the shipping labels that we provide to send your collectible DC figures to us.
Within two business days from the time they're received at our warehouse, your money will be on its way to you. Just like that, you'll have freed up a little extra space in your home, and you'll have earned some extra cash as well.
Sell Your DC Action Figures Online at Sell Your Toys Now
If you have DC action figures for sale, you may want to consider how much time, resources, and energy you have to devote to the task. This is particularly true for anyone with large collections.
It makes sense that you may want to re-home your collector's items, but many find that it quickly becomes overwhelming. Often it's better to seek help to sell your DC Comics figures.
At Sell Your Toys Now, we love helping sellers to unload their old collections. For help earning some extra money from your collectible DC Comics action figures,
reach out to our team
today.