The Transformers toy line from Hasbro has been delighting collectors with more than meets the eye since 1984! With an expansive media universe that spans everything from cartoons and comic books to film and video games, the franchise has attracted a massive and enduring fanbase.
With a diverse product line, its long-spanning cultural relevance, and it's exceptional ability to attract new audiences, the franchise is host to some of the most sought-after collectibles on the market. This makes it an optimal choice for Transformers collectors who are ready for a return on their investment, and those who are ready to update their collection.
Fortunately, at Sell Your Toys Now, we love helping other collectors to efficiently sell their toys — now, and at any time! If you have old Transformers toys for sale, then you've found the perfect place.
The Best Place to Sell Transformers Collectibles Online
Sell Your Toys Now is the best place to find a reliable, transparent, and efficient source of extra cash for your vintage Transformers collection. We offer a painless, 3-step process that ensures that you never have to give up control of your experience.
By selling your Transformers toys, you're making a critical decision about your needs as a collector. You could be looking to earn some extra money from toys that you've only recently rediscovered, or you may be on the market to improve the profitability or visual aesthetic of your collectibles display. 
Whatever your objectives, you certainly don't want to wade through complicated transaction processes that drain your energy. At Sell Your Toys Now, we value your time as much as we value our own collections.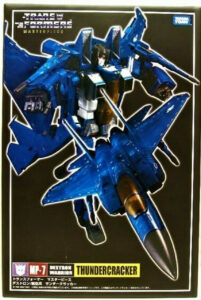 The Best Way to Sell Transformers Toys for Extra Cash
The best way to sell your old Transformers is to start the 3-step process mentioned above. The three steps include: 
Give Us a Call

Send 'Em Over to Us

Get Paid
Give Us a Call
We can often determine a value for your Transformers toys over a simple phone call. However, if you prefer the convenience of the internet, you can use our Custom Quote Generator to do so instead.
Send 'Em Over to Us
We'll provide shipping instructions to simplify the logistics process for you. In fact, we'll buy the shipping labels for you as well!
Get Paid
Once your Transformers collectibles arrive at our warehouse, we get them registered within 48 business hours. After that, your money is on its way to you!
Earn Money from Your Transformers Collection at Sell Your Toys Now
Maintaining an impressive collection of vintage toys requires patience and judgment. Some Transformers collectors are content with holding onto their collectibles for decades, but others will constantly rearrange their display and update their inventory.
For them, it can be advantageous to find a trustworthy team of buyers that provide a little extra cash whenever room needs to be made for more valuable additions. To learn more about how to make money from your old Transformers toys, reach out to our team today.