At Sell Your Toys Now, you can make money by selling your vintage toys online. Even better, because we value transparency, efficiency, and reliability, you remain in control of your entire journey!

We have decades of experience, so we understand that the reasons to collect are as diverse as the collectors themselves. Plenty of collectors spend years curating their collection, removing low-value pieces, and replacing them with selections they desire more.
On the other hand, there are many who simply need to free up space in their house, their storage, or their displays. In either case, it's vital that you can swiftly and easily tap into a source of buyers upon whom you can depend when it's time to sell.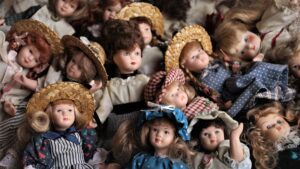 Where Can I Sell My Toys For Cash?
At Sell Your Toys Now, we make it easy to earn extra cash on the toys you already own. In the past, you'd have to haul your collection around to hobby shops in your local area.
Even in the age of the internet, improvements came slowly as most websites just facilitated the transaction. It would still be up to the seller to find the right buyer, vet them for safety, and coordinate a timely delivery.
Instead, with our simple, 3-step process, you can focus on the part you care about: getting paid. You remain in control, and have access to a dependable team of buyers.
Can You Make Money Selling Toys?
Yes! You can make money selling your toys online at Sell Your Toys Now.
However, if you're hoping to "flip" toys, then you must have a clear understanding of market trends that sweep the industry. For example, recent nostalgia for the 1980s is a benefit for collectors who were on top of trends during the decade.
Additionally, you'll need a lot of patience as well. That's often why many collectors choose a more convenient and eligible approach.
How Can I Sell My Old Toys?
The first step is contacting Sell Your Toys Now. In fact, we may be able to provide you with a quote just with a simple phone call.
However, you can always determine the value of your toys by using our Custom Quote Generator as well. Then, you package your collection securely and send it to us with the labels that we buy you.
Finally, and after only 1-2 business days from arrival at our warehouse, your money is on its way. You can decide whether you prefer a check by mail or via direct deposit.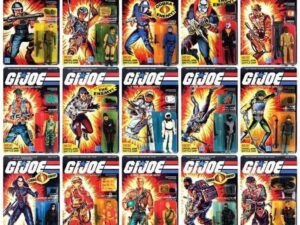 You Can Sell Your Toys Online at Sell Your Toys Now
The information age has brought us so many amazing conveniences, such as the internet, global interconnectedness, and Sell Your Toys Now. We empower you to swiftly make money off of your collectibles, so that you can spend more time admiring your curated display.
Selling your toys online is easier than ever. To determine the value of your toys and make extra money, reach out to our team today.
How Do I Sell My Toys Online?