Sell Your Transformers at Sell Your Toys Now
Aliens or robots? a question that for some is more difficult to answer than the "chicken or the egg?" question. But luckily for us, in 1984, someone answered the former question for us; the answer was "why choose?" As a result, one of the most adored franchises stole our hearts. Yes, Transformers!
Transformers is a media franchise created by Hasbro, an American toy company, and Takara Tomy, a Japanese toy company.
In 1984, the first Transformers line, known as Transformers: Generation 1, would be produced and sold around the world. The same year the two companies also went to create The Transformers, one of the most memorable animated series of the time. Some characters such as Optimus Prime, Bumblebee, Wheeljack, Ironhide, Jazz, Cliffjumper, among others represent the Autobots (the good guys), while names such as Megatron, Starscream and Soundwave with his robot minions, Laserbeak, and Ravage are part of the decepticons (the bad guys) along a few others.
There was no stopping The Transformers. After being introduced to the general public, kids and adults all over the world went crazy for these alien robots with thoughts, feelings, and personalities of their own who could change their appearance into vehicles, machinery, and even animals.
Since their inception in 1984, the Transformers franchise has had multiple seasons of animated television, multiple movies, including successful live-action films, comic books, video games, and, of course, many toys. The fact that since the 80s and still until this day there is plenty of Transformers media has helped keep the Transformers franchise relevant and strong. With fans all over, Transformers collectors are very big in the toy collection scene and have a very strong fan base that is always looking for Transformers vintage toys and sets.
Have you ever thought about selling your Transformers Toys?
If the thought of selling your Transformers toy collection ever crossed your mind and you wanted to know more about it, you have come to the right place!
We understand that the process of selling your toys is at times more difficult than people think. With so many choices out there it might be confusing to find a place that is reliable and hassle-free. We understand this can be off-putting for people who are looking to sell their toys. That's why at Sell Your Toys Now, we always try to make things as straightforward as possible.
Although selling your toys is a personal choice, it is a great way to make some extra cash which in 2023 is not such a bad idea. Also, if you're thinking about getting rid of some of your toys, what can be better than giving them a second home?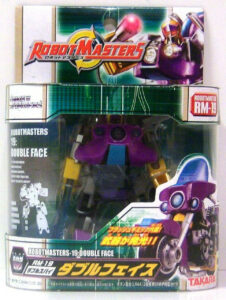 Where to sell my Transformers Toy collection?
At Sell Your Toys Now, selling your toys can be a smooth process. We don't want to make you jump through hoops. That is why we developed a simple, 3-step process  for optimizing the experience to your schedule. Whether you prefer the sound of a human voice or the convenience of an online solution, we got your back!
With Sell your Toys Now selling your toys is easier than ever before, and if you have any questions, we can always offer you assistance in the selling process.
How to sell my Transformers toys?
At Sell Your Toys Now, you have control of the selling process. Our Custom Quote Generator is a fantastic option for those who want to be in charge of the whole process. Once a quote is agreed upon, we'll provide you with shipping labels so that you can send your collectible Transformers Toys (at no cost to you).
If you're uncertain about the Custom Quote Generator or need more help, you can email us, submit photos or a list, use our app, or give us a call. Yes—believe it or not, often we can determine the value of your Transformers collection with just a simple phone call.
Within 2 business days from the time we receive the package(s) at our warehouse, your money will be on its way. The process for selling your vintage Transformers collector's items couldn't be any easier.
How much can I get for my Transformers toys?
It depends on multiple factors. The most important thing would be the condition of the toy. Also, how many there are, if you have multiple toys or a set, you increase your chances of getting more money. Toys that are unopened or that have been kept mostly in their original package are always highly desired. Unique and limited edition items also tend to go for higher prices too. But why keep wondering? Contact us today to find out!
Sell Your Transformers Toys Online at Sell Your Toys Now
At Sell Your Toys Now, we can help you earn extra money from your long-held collectibles. For help selling your vintage Transformers toys, reach out to our team  today.
Written by: Maria Alvarez
Sell Your Transformers Action Figures at Sell Your Toys Now