Lego Sets That are Worth the Most $$
One of the world's most popular toys ever created was back in the early 1930's with the iconic brand known as LEGO. They're easily recognizable with their red and white logo at stores, with sets designed for franchises such as Star Wars, Indiana Jones, and Marvel.
With a toy brand being around as long as it has been, it raises the question of which sets are the most expensive. What LEGO sets cost more money than things like kitchen appliances or even some cars?!
Whatever LEGOs you may have, if it's time to part ways with them, then Sell Your Toys Now is here to help. With our mobile app, you can now simply scan the item's barcode and get a price quote fast and simple.
5 of the Most Valuable LEGO Sets on the Planet
Like many other things, the value of LEGO sets varies based on things such as rarity. Below are five of the most valuable and most sought after LEGO sets on not only the market but the whole planet.
5. #6080 LEGO King's Castle (~$2,600)
Our first set in this list is the LEGO King's Castle from the 1980's. At that time, it was considered one of the largest sets on the market. With nostalgic and older figurines and set pieces, anyone with an unused box could see a serious payday if they sold this product.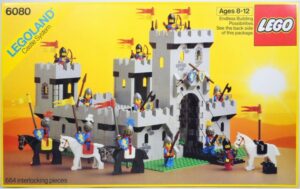 4. 3450 Statue of Liberty ($1,000 – $4,000)
The Statue of Liberty piece was a set from the Advanced Models series that debuted back in 2000. This set has seen an increase in its value every single year since then, with new, unused versions being sold for close to $5,000.
3. LEGO 1308 Fire Station ($1,700 – $5,000)
This LEGO set was first released in 1957 and was the first fire station that LEGO ever made. It featured a scale model of a Bedford Fire Engine and had different printing based on what region the product was being made from.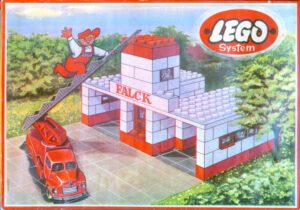 2. #10189 LEGO Taj Mahal, First Edition (~$4,000)
A set that at one point was number one on the list, the first addition of the LEGO Taj Mahal set was at one point the largest LEGO set ever created. A re-release has devalued the set as a whole, but first edition boxes are still worth a pretty penny.
1. #10179 LEGO Ultimate Collector's Series Millennium Falcon (~$15,000)
Originally released as a first edition set, the Millennium Falcon soars into the number one spot. Prior to a revised model being made, this set stayed at its price point due to how rare it was, as well as featuring thousands of pieces needing to be assembled!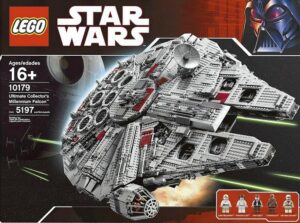 Earn Cash from Your Most Valuable Toys at Sell Your Toys Now
Even if you're not in possession of a limited edition Millennium Falcon, at Sell Your Toys Now, we're here to purchase your toys today. Our team is here to offer good deals on your items, and if we're unable to purchase something, we'll offer an alternative solution
Whether it's about something general or more specific about a certain product you have, visit our website today and contact us with any questions.
Lego Sets That are Worth the Most $$